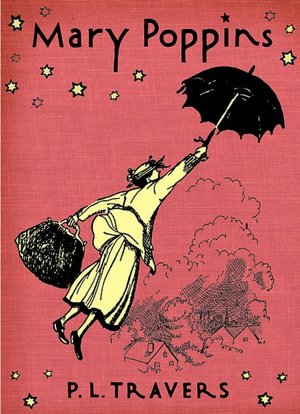 Mary Poppins
by P.L.Travers
Miraculously, it was raining this morning and only 80 degrees as I headed out for a lunch meeting. This meant that I could use one of my favorite accessories-my umberella. My brolly, as it is sometimes called in Great Britian, is exactly like Mary Poppins', except that my parrot doesn't talk, yet! I bought it at a production of the play in New York. It is a treasure to me.
As I was toting it to the car, I thought back to the Olympic Opening ceremony and the section honoring children's literature. The best moment for me was when the flock of Mary Poppins's came floating in to put the children to bed.
Mary Poppins
, written in 1934, is a part of a series written until 1988. The series continued when Mary Shepard, the illustrator, became the second author. The novels are darker than the Disney film, however the current Broadway production is truer to the text. They are each magical tales and deserve your attention. If the language is difficult for your young reader to master, try it as a read-a-loud.