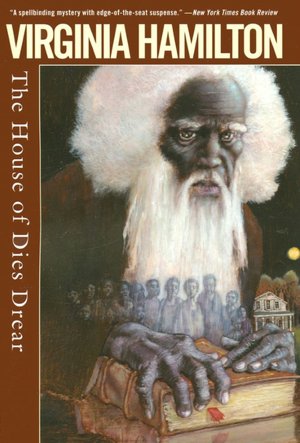 The House of Dies Drear
by Virginia Hamilton
Tonight is Halloween. We are headed to a party and have all of the costumes planned. My husband and I will be Superman and Jimmy Oslen-(I thought Jimmy's footwear would be more comfortable than Lois Lane's.) My son is planning some type of ancient warrior. The month takes us over and begs for us to make room for the hauntings and mysteries that can be conjured up in the mind. Sticking with the theme of the month, one of my fifth grade book clubs choose
The House of Dies Drear
by Virginia Hamilton for our next discussion. I am no mystery writer so I will let the book cover sell it:
"
The house held secrets, Thomas knew, even before he first saw it looming gray and massive on its ledge of rock. It had a century-old legend — two fugitive slaves had been killed by bounty hunters after leaving its passageways, and Dies Drear himself, the abolitionist who had made the house into a station on the Underground Railroad, had been murdered there. The ghosts of the three were said to walk its rooms...."
The pace is just right for the 4th-6th grade readers. The suspense is thrilling, but not too scary. The mysteries and the truths behind them are handled with great care. This all adds up to a haunting tale that will let your child get a good nights sleep. Though the writing far exceeds that of a Scooby Doo cartoon, the story is woven and unwoven in a similar way. To my mind it makes for a perfect introduction to the genre of mystery-that it sheds light on the Underground Railroad just adds to its charm. Encourage your young reader to give it a try and let me know what they think. If they have also read Betty Ren Wright, let me know how it compares.