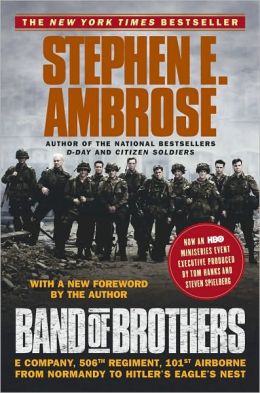 Band of Brothers
by Stephen E. Ambrose
recommendation contributed by:
Seventh grade Student
Handle: Jason Connery
The Book Band Of Brothers by Stephen E. Ambrose is an amazing piece of non-fictional literature. In this book Ambrose portrays the perilous times of E. Company in the airborne division. This book is a non-fictional book, yet Ambrose portrays it almost as if it was a piece of fiction. The book starts of slow, yet it slowly picks up to a non stop action book you can't put down. Even if you don't like non-fiction you will love this book!