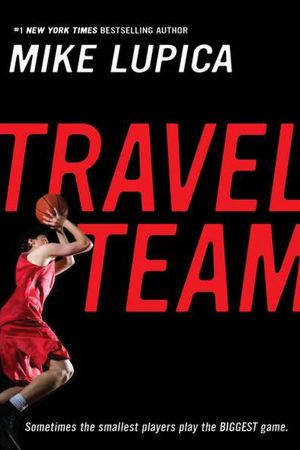 Travel Team
by Mike Lupica
The National Book Festival was a success. I saw many inspiring authors and great story tellers. To create some type of order, I am going to start at the beginning. The first author we listened to was Mike Lupica. He is an accomplished sports writer and has published many books for young readers, 4th-7th grade. The books are simple but well written and always tell a story about friendship and teamwork. His first novel was
Travel Team
. The events in the story mimic Lupica's real experiences when his son was cut from the community basketball team.
When a boy, Danny Walker, is cut from the local team, his father reminds him that he is not the only one. This gets him to thinking, "What if I created a team of all of the cut kids and give them a shot at the title?" This is exactly what he does, and
Travel Team
is the story that chronicles the events. As usual, the kids do play well, but mostly come away from the experience with an understanding of what true friendship means. It also reminds us that if we are knocked down, we always win if we just get up.
If you have a kiddo in your house who fights you on reading, but is an athlete, Mike Lupica's books are a great place to start. He has written about most sports, sadly not swimming, and there are always strong male and female characters. These books are fun to read and filled with wonderful life lessons.