Game Changers
by Mike Lupica
It is game day in Arkansas, and the state is dripping in red. The game is in Little Rock, and fans from all around the state will flock to Arkansas' center to attend. My husband will record the game or watch it in snippets, because our son is a swimmer and I am, well, a reader. As I tried to think of a good book or author to recommend today, this cover came to mind. The jersey could be one of our own, though I understand there have been changes, disliked by some, to the uniforms. The novel
Game Changers
is the first in a new series of sports books for middle-graders, by Mike Lupica. He adds this to a long list of other sports books as well as his New York Daily News column that is syndicated nationally.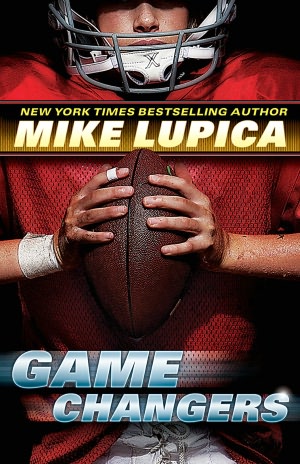 Game Changers is a story about a young boy named Ben. He is athletic, smart and well liked. He is dedicated to football and has learned to fit in at almost any position. He wants to be quarterback. There is one barrier to his success...the coach's son, Shawn, who is currently in the position. This the story of how they become friends. Though it centers around football, the main theme is friendships- between kids, coaches and parents.
If your reader doesn't play football, try one of Lupica's other books. He has written about baseball, wrestling and basketball, as well. If you have a reluctant reader at home who happens to be an athlete, find a story that involves the sports she loves. It might just be the book that gets them started.