One of the main purposes of my research trip to England was to find this stately home in the Buckinghamshire district. It is named Danesfield House. It was the home of RAF Medmenham during WWII. The WAAF and RAF personnel who were stationed here were responsible for all of the photographic interpretation during the war. It was the Central Intelligence Unit and served all military functions during the war. I learned about its important roll in the war one night watching NOVA on PBS. If you are interested you should check out the show,
3D spies of WWII
. This house and the work that happened here are the backdrop to my protagonist Millie's journey to adulthood.
It was not unusual to use these grand homes for war work, but can you image working day in and day out in a magnificent place like this. Standing on the stairs pictured above, you are looking at the Thames! Sadly it had broken through its banks on my trip, the result of one of the rainiest years in over 250 years. It was the most amazing trip, made perfect by the Guest Service Manager of Danesfield House, Peter Faarup, my tour guide, cheerleader and friend. Here is a look inside.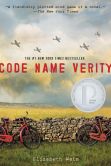 On a final note, if the topic of intelligence-gathering or spying interests you or your young reader, you may want to check out
Code Name Verity
by Elizabeth Wein. I realized after my posts a few weeks ago, I told you about her second book before mentioning how much I like the first. This novel takes an original approach to examining espionage during the war. But more than that, it tells the story of two girls, growing in deep friendship, during one crazy time in history.