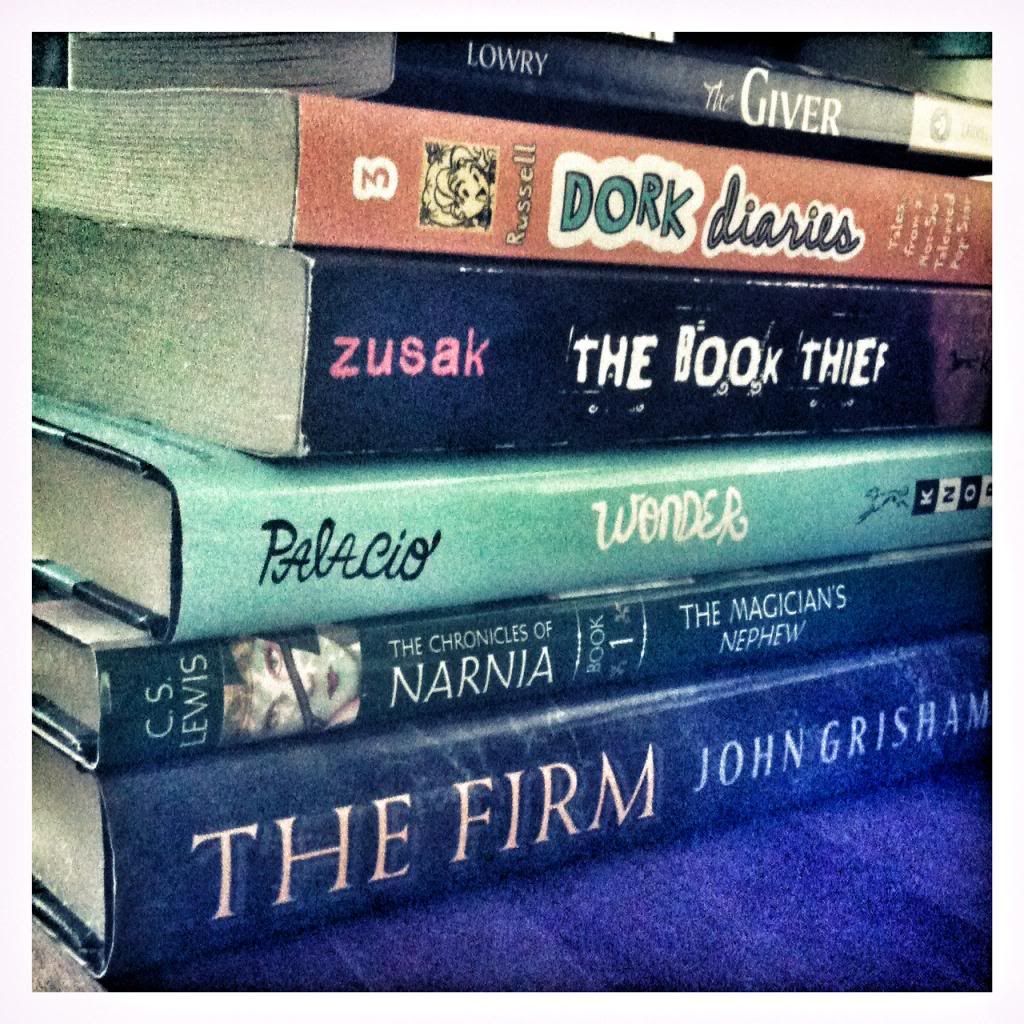 What a stack of books? These are the book club kids choices for the month of October. I have read some of them. Two of the books are new to me:
Dork Diaries #3
and
Wonder
. I will tackle them first and then begin rereading the other titles. I have to say book club takes a bit of time, but it is worth it once I am back with the kids.
I have been hosting these clubs for four years now. In the process, a few lessons have been learned. I thought I would share them with you today, in case you are thinking of hosting one yourself.
Tip #1- Keep the group to under 10.
I must say I think 7 or 8 is the perfect size. If you have just an hour and everyone has read the book, this gives everyone time to speak their mind. Besides, with a smaller group you can all fit around a table.
Tip #2-Let the kids pick the book.
I have tried every possible arrangement and finally seem to have found the best way to choose a book for my students. First, I organize the students according to interests. For years, it was just by class or grade, but we could never settle on a title. Second, I bring a few books along, within the group's preferred genre, to prime the pump. They rarely choose my title, but they always get the conversation started.
Tip #3- Bring Snacks-
I did not bring food along last week. It was missed. I don't know why, but when you are sharing a book, somehow food makes it better.
Tip #4- Don't be afraid to tackle difficult books
Topics are only too scary, too sexy, too real or too adult if we refuse to talk with the kids about them. Now, I am not suggesting letting a young child take on an overly complicated or disturbing book. But, when they are ready, or if they are going to read it in spite of you, take on the challenge and help your readers navigate the themes. I promise they will impress you!
If you host a book club, please share any gems you have learned along the way. If this inspires you to get started, let me know how it is going.