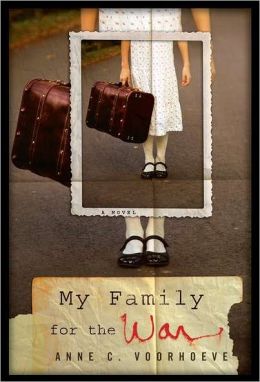 My Family for the War
by Anne C. Voorhoeve
I have been spending a good bit of my time researching the British involvement in World War II, lately. I came across a young adult novel about a girl who fled Berlin, before the start of the war on one of the kindertransports. I have to say, I was unaware that Jewish children were evacuated from Germany without their families, alone and confused. Learning a tid bit like this is why I love historical fiction.
Like
The Book Thief
,
My Family for the War
, gives the reader a look into the lives of German citizens. It is also a great coming of age story. Ziska is able to face the world alone, like in most good stories about kids, but in this case it does not begin with the death of a parent. Instead, Ziska is sent to face this uncertain time in history to live out the war in London.
This is definitely a young adult book, but if you have an 8th grade or above, who has an interest in historical fiction, I would check out this novel. It will be on my ninth grade book club list next year.